Hi everyone and Happy New Year! 
I hope everyone had a great holiday, and now that we're back to the work grind I wanted to share an overview of my 2018 favourites. These are all the products I adore and will be carrying over into 2019. I hope you enjoy!
Skincare 
Farmacy – Green Clean Makeup Removing Cleansing Balm 
I've tried so many cleansing balms and oils and I can confidently say this is my favourite. It removes all my makeup (except some very stubborn mascara from time to time) and it washes off so well that there's no left over residue. I use this almost every night, and follow with toner and moisturizer! Get it here. 
2. Micellar Water with Argan Oil 
For times when I wear a lot of eye makeup or waterproof mascara, this is my go to product to remove it with. I shake it up, squeeze it onto a cotton pad, hold it on each eye until everything has dissolved, and then wipe it all away. I find the Argan Oil really smells wonderful and keeps your skin hydrated. Grab it here. 
3. Fresh – Soy Face Cleanser 
My skin has never felt or looked better than when I started using this. It's simple, yet does the trick. I use it every morning to cleanse my face. Check it out here. 
4. GlamGlow – Glowstarter Mega Illuminating Moisturizer 
This is a must have all year round. Usually I don't like GlamGlow products, but this moisturizer is unreal. It's thick so you don't need to use much, but it gives such a nice sheen to your face that it looks great alone or under makeup. I get it in the colour Nude Glow. 
5. OleHenrikson – Banana Bright Eye Creme 
I use this on days when my under eyes need major rescuing. The cream is super hydrating and yellow-tinged to help counteract dark circles. 
Both these masks have been an almost every day step in my skincare routine. I use the Overtime Mask to exfoliate and then follow with the moisturizing Jet Lag Mask. Both of these products do absolute wonders for my skin and I couldn't even choose between them if I tried. 
Makeup 
First of all, this primer is $4.90… which is completely unbeatable. It's also one of the best primers I've ever used, and I save it mostly for days I wear full foundation and want it to go on smoothly. 
2. IT Cosmetics – Bye Bye Redness Neutralizing Correcting Cream 
I'm on my 4th jar of this stuff and swear by it for any annoying pimples or discolouration. Dab a bit on and it evens out your skin instantly. I use it under my foundation or powder as I need it. 
A little goes a long way with this powder. I use it on days I want a simple face, as it's quick to brush on and evens out my skin tone. 
I use this when I need to cover some red spots and for my under eyes. It doesn't crease, stays put all day, and is really hydrating. I hate cakey products and this is NOT one of those. I use the shade Light Beige in winter and Golden Beige in summer. 
5. Covergirl – Get In Line Liquid Eyeliner 
I was actually gifted this product and wasn't expecting much from it, but I fell in love real quick. It makes doing winged eyeliner a breeze because of its pointed applicator. It also doesn't smudge and dries quickly. Very impressed. 
I have used this mascara for years and years. The application wand is nice and thin so it separates your lashes nicely, leaving no room for clumping. There's no fallout and it lengthens lashes so well. 
4 lovely shades, with maximum glow potential. I use the Bronzed shade when I'm more tanned to add warmth to my face and enhance my contour. 
8. Anastasia Beverly Hills – DIPBROW Pomade 
I actually use this as an eyeliner as well as for my brows, because I can. I've had one pot for at least 5 years (I don't care if it's unsanitary), but it literally lasts forever. It makes your brows look much more natural and it's actually easier to use than any brow pencil I've tried. 
9. Laura Mercier – Translucent Setting Powder 
Just your classic setting powder without the horrendous white glow that sometimes shows up in flash pictures. Thank u, next. 
Hair 
I use this leave-in conditioner every single day (that I wash my hair). I spray it in my wet hair before I dry it and it just leaves it super soft and detangled. 
I love this hair spray because it doesn't leave your hair feeling crunchy. I use it more to give my hair some volume rather than to hold my hairstyles in place, but it works wonderfully. 
This has been my all-time favourite dry hair shampoo since the beginning of time (no joke). I buy it in the travel-size for all my trips and have at least two bottles on hand at home at all times. 
Clothing
AGOLDE – Riley High Rise Straight Crop in Air Blue 
I've lived in these jeans the past couple months. They're the perfect length, fit true to size, and don't over stretch with wear. They're very flattering mom jeans, and I will forever be purchasing more AGOLDEs.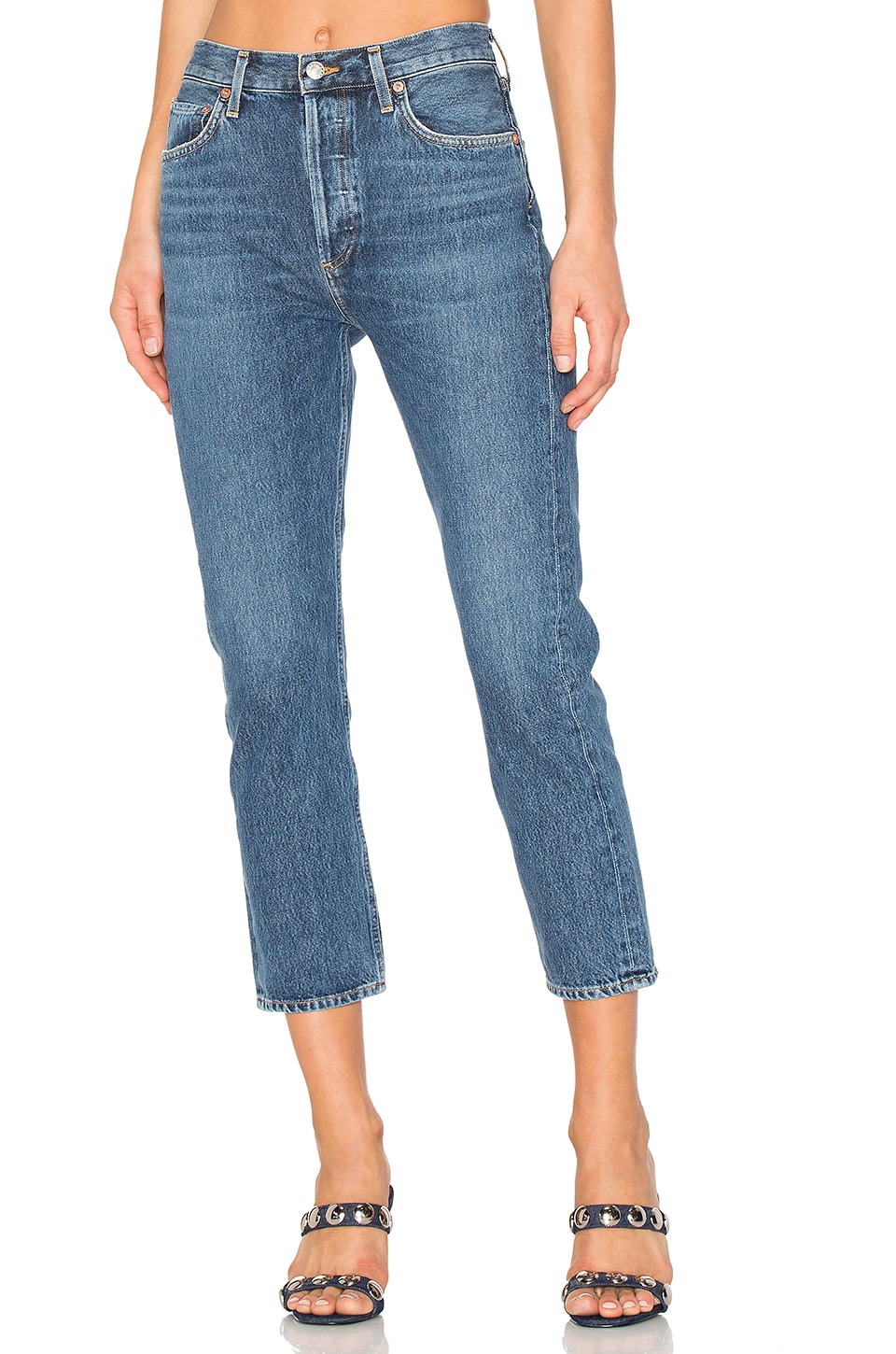 2. Club Monaco – Lenora Coat in Light Oatmeal 
I recently got this coat and love it already. The best thing about it is that you can remove the fur for a more casual look, or keep it on when you wish to be more dressed up. It's a semi-pink-beige so it's really flattering and fits with my love of neutrals. 
3. Wilfred Free – Gwyneth Sweater in Oak 
What else can I say except it's super fuzzy and warm. I love this especially for the half-zip because it adds a bit of a detail to the sweater, and allows you to style it many ways.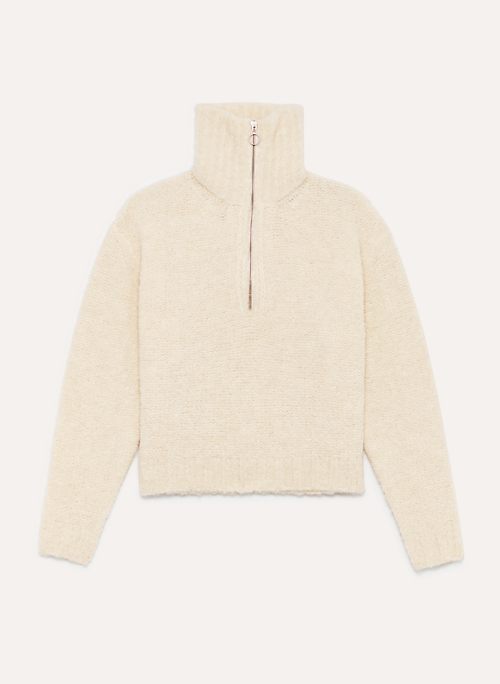 Shoes 
Chisel Toe Blundstones – Rustic Brown 
These are the new love of my life. The chisel toe makes them more feminine, and I can't get over how comfy they are! I've worn them almost every day and they've gotten me through all types of weather. A must have. 
2. Steve Madden – Karolyn Flat Sandals in Light Brown 
I wore these almost all summer. They're super comfortable despite the flat sole, and the leather moulds to your foot so there's no blistering.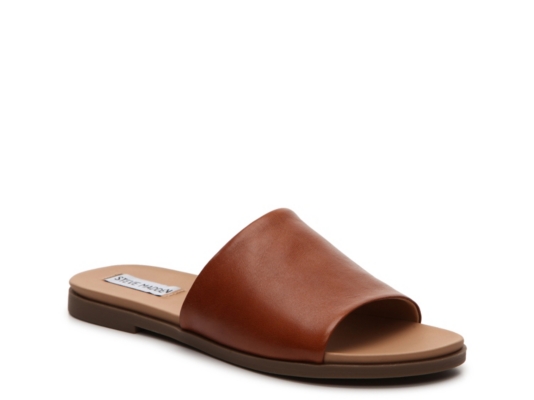 That's all for my 2018 favourites. I hope you all enjoyed this and found it helpful/informative. 
Morgan xx